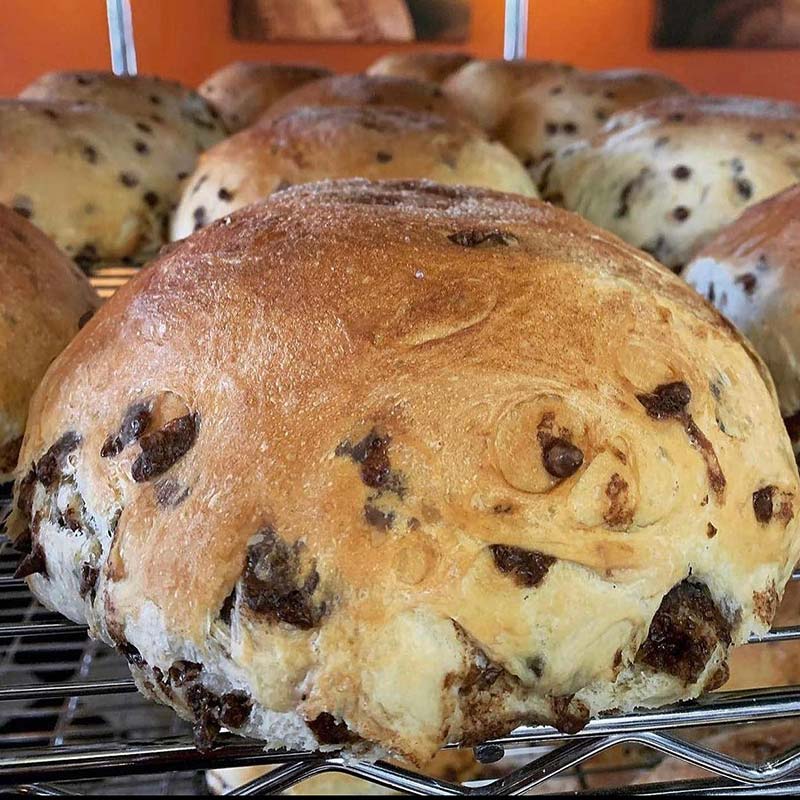 Cinnamon Burst Bread – $9.99
Indulge in the extraordinary delight of our freshly baked Cinnamon Burst Bread, straight out of the oven, with its tantalizing aroma, and heavenly softness. But, we have limited availability so order now and don't miss out. Pre-order your Cinnamon Burst Bread by Tuesday, 6/13 at noon and pick it up in person (sorry, no shipping these). Available by pre-order only. Must pre-pay. Limit 10 per person.
June order dates:
Order by Tuesday, June 13, before 12 pm.
Pick up Thursday, June 15, after 11 am or Friday, June 16, before 1 pm.
Pancake Mixes
Our Old-Fashion Buttermilk Pancake Dry Mix is made with 100% unbleached white flour.
Our Whole Grain Blue Corn dry mix is 100% whole wheat flour with blue cornmeal added.
Protein Pancakes: Batter Up Pancakes and Nutrishop Fresno have teamed up to develop the NUTRISHOP PROTEIN PANCAKE! Each pancake is made with VitaShop Protein Synthesis, delivering 18g per serving, Gluten Free Pancake Mix.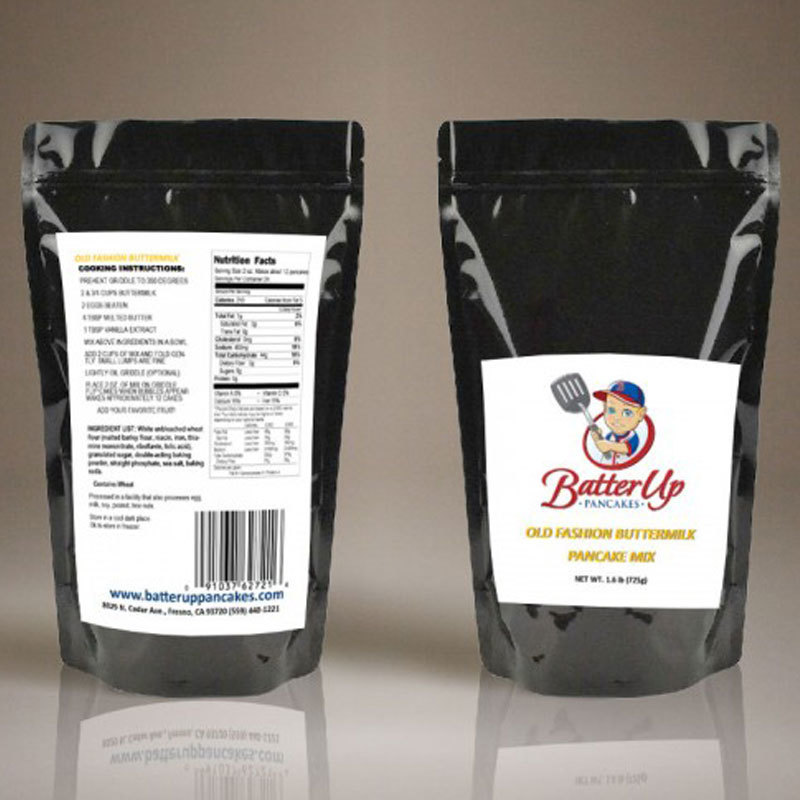 Old-Fashion Buttermilk Pancake Mix
$9.99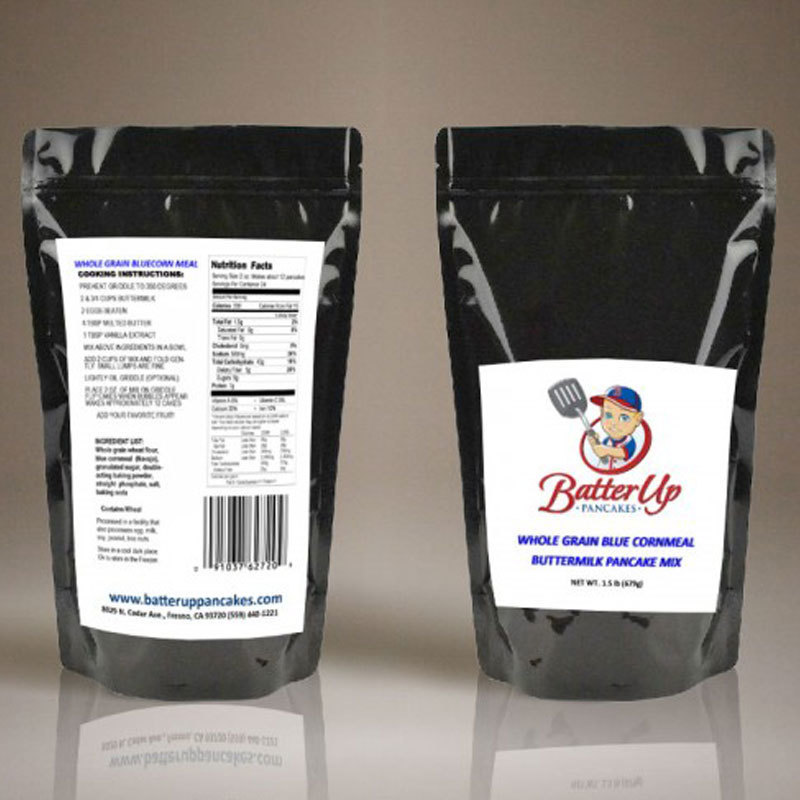 Whole Grain Blue Cornmeal Pancake Mix
$9.99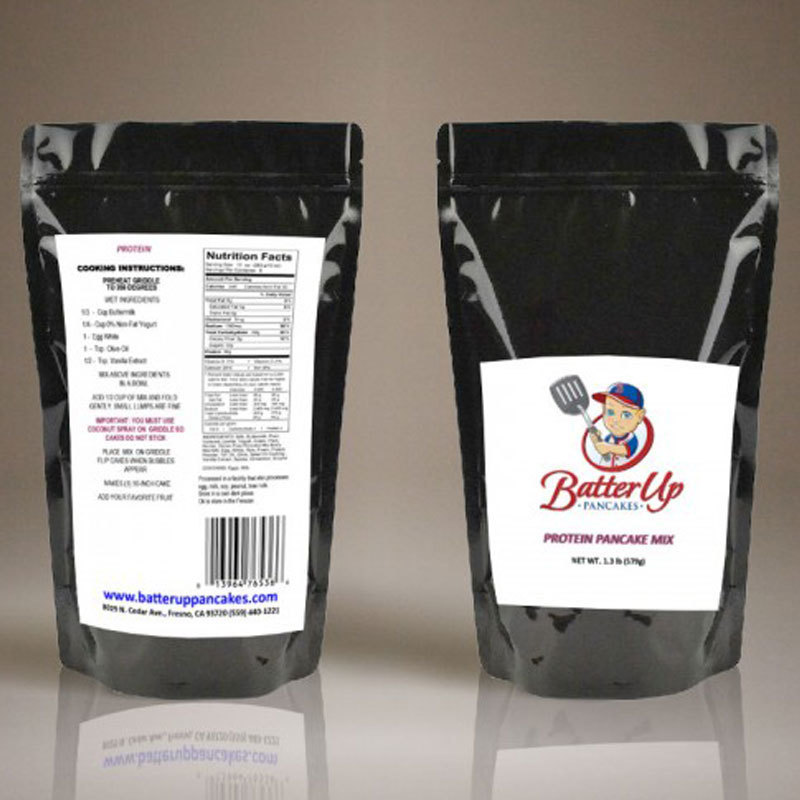 Batter Up Nutrishop Protein Pancake Mix
$14.99
Batter Up Pancakes' pancake mixes are uniquely versatile!
Aside from following the easy directions on the back of the package pertaining to making pancakes, the mixes can also be used for a variety of other comestibles such as waffles, shortcakes, biscuits.
To make a waffle, utilizing the same batter as you would for pancakes, be sure to grease or spray your waffle iron with a non-flavored pan spray or vegetable oil. Use your creative genius and add toasted slivered almonds or nuts of your choice to the batter for added crunch.
To make a shortcake, again prepare the pancake mix according to package directions. Grease a ramekin with pan spray and fill the ramekin half way. Bake in the oven at 350 degrees for 10 -15 minutes, (ovens vary). Check for doneness with a toothpick till clean test. Allow to cool slightly and add fresh fruit of your choice and top with whipped cream.
For chocolate-delight shortcake, follow the directions above but add approximately 2 tablespoons of chocolate syrup, 1-2 tablespoons of chocolate chips and 1 tablespoon of DRY pancake mix and gently incorporate. Bake as above.
Lanna French Ground Coffee – $13.49
We proudly brew Lanna Coffee in our restaurant and use it to make our signature lattes, mochas, and espresso specilty drinks. Now you can enjoy it at home too!
Questions About Ordering? Use the form below: